Winston Churchill would say he was hounded by the "black dog of depression".
Depression has been my disgruntled parrot — always on my shoulder, always talking in my ear, and always ready to crap. All over. Without warning. Especially at parties when I don't have anyone to talk too. My disgruntled parrot loves that.
Depression really became a mainstay in my life in 8th grade, correlating closely with my Acne Grand Opening. I burst onto the zit-scene with a pimple on the tip of my nose the size of Cuba.
Acne 10. Self-Confidence 0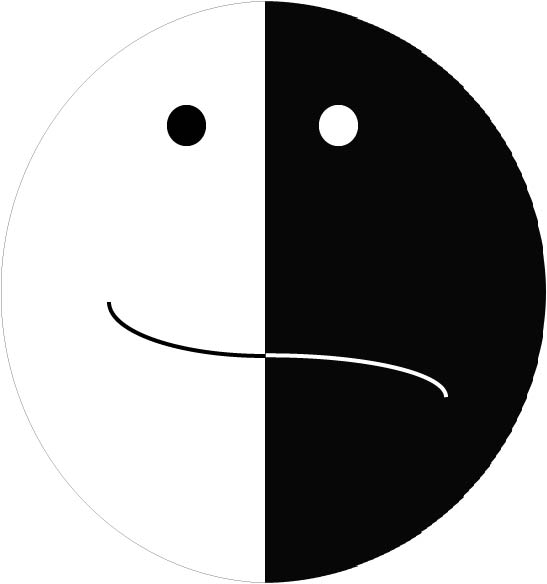 As I entered into high school, and my acne spread like a tropical disease, depression and insecurity remained my constant companion. Like someone who's blackmailing you, I desperately wanted to break away from it's grip, but felt like I couldn't escape.
It Got Better
Through college I became a pretty high-functioning depressed-a-holic. Good grades, good friends, and a good God, all smoothed the jagged edges. But when graduation hit and I was by myself again, lost in the dark on the 15th floor with a blossoming quarter-life crisis, that disgruntled parrot dug it's nails deep and was not letting go.
When the accolades and acclaim of college were stripped away, so was my self-worth. When life was not turning out like it was "supposed to", the big bad wolf didn't have to blow too hard for it all to come tumbling down.
So I drank. Too much.
Drinking and depression go together like peas and carrots. I ate heaping spoonfuls of both.
Depression Magic Bullet
I wish I could say now at the tail-end of my 20's I found the depression magic bullet and I could offer it to you for $19.99, along with a free pair of slippers and a Snuggie. But I can't.
However, these four F's have helped slap a piece of duct tape on the parrot's mouth.
Friends
You are not alone. Call a friend. Have a conversation. Don't just interact on Facebook. Be intentional. They care and are probably struggling too. Don't just go off Facebook PR spins. Vulnerability begets vulnerability. Honest conversation with friends lifts the black veil.
Family
Let your mom or dad into your room. They care. And are slightly worried. Sure they don't always know what to say, but neither do you. So let them in the door. And then just go from there.
Faith
For years I was pretty angry with God for allowing me to experience the pain and confusion I was in. But I always knew God was there. And he cared. Even when I felt like I was drowning, I knew he was there swimming right next to me holding my head above water.
Familiarity with my Feelings
I'm better now at reading the signs and being able to talk through them. And I've learned to accept my flaws.
You grow up thinking your imperfections make you a freak, but I realize now these things make you human.
Have you struggled with depression in your 20's? If you're feeling depressed and are struggling to pull yourself out, please don't try to Lone Ranger this thing. Call someone and talk.