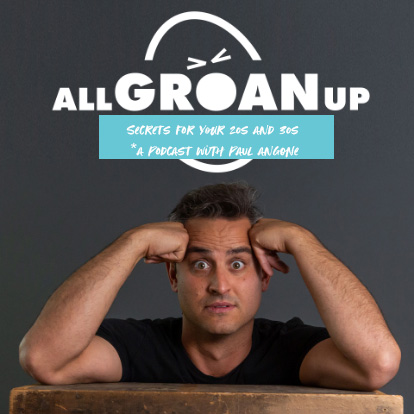 Coming SOON
The ALL GROAN UP POdcast
With truth, hope, and hilarity, Paul Angone tackles the top secrets for your twenties and thirties, questions you need to be asking, and lies you need to stop believing. Give your ears some candy. 
TwENty-SoMEThING
SurVival PAckAge
*Includes an exclusive episode from Paul
+ "Get Unstuck" 3-part video series
+ Two unreleased chapters from Paul's new book
+ MORE! (all for free!)

Want an Unreleased Episode?!