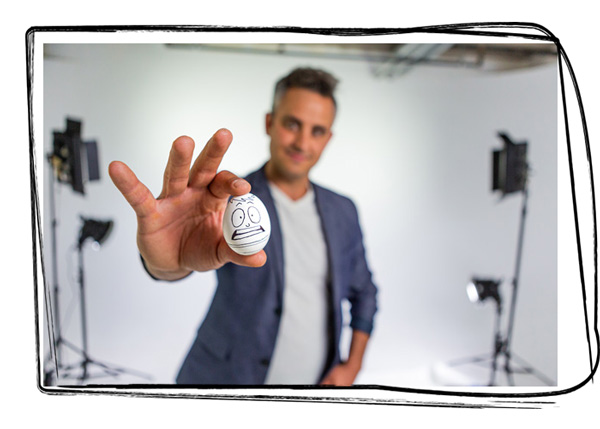 Remember the children's book, "Are You My Mother?" In my early twenties, I felt like that little bird. Asking anyone I could find, "Is this my home", "Where do I go now?", "Hey, is this my life? C'mom someone must know."
Unable to find answers to these questions, I starting feeling less like the bird and more like I was still the egg. Rolling around and easily smashed.
Thus, the eggs have been there since the beginning of All Groan Up as the metaphor of what I feel this whole emerging into adulthood thing really feels like.

Twentysomething Problems (as explained by eggs)
For my debut book "101 Secrets For Your Twenties", I thought who better to explain the book, and what life as a twentysomethings is really like, than eggs! This is my favorite video ever produced at All Groan Up.