Are you sick of being labeled a "Millennial" as if there's one set definition for millions of us?
Well, now you can figure out what kind of Millennial you really are with this fun new quiz at All Groan Up. Just click the link and take the quiz. No catch. No email to enter. Just Millennial quiz fun.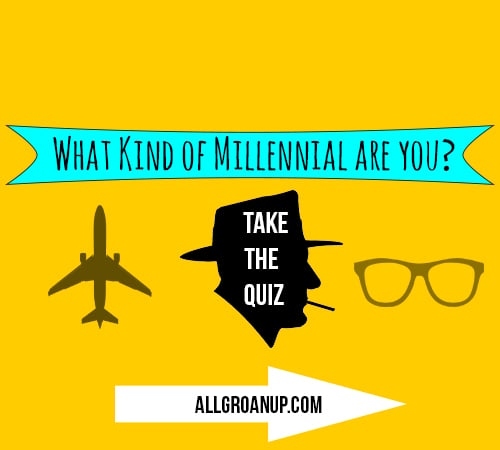 When you find out your result you will also receive a custom badge and article suggestions that I think will be helpful for your Millennial type. I spent more time than I should have on this quiz, but I really think you're going to like it.
Take the Millennial quiz. Then share your results with friends on Facebook or Twitter to compare results.
Have fun!
– Paul at All Groan Up