Anthony Moore is the All Groan Up honoree today and I'm excited to introduce you to this up-and-coming writer. Anthony discusses post-college-awesomeness on his website, stuffgradslike.com and his Twitter. He's not much different than you: roguishly attractive, dashingly sophisticated, and a lover of fine eateries like Wendy's and Dominos.
We all know that relationships can be a wonderful shower of dreamy wishes-come-true wrapped in a box of chocolates, or they can be a minefield of frustration and resentment, booby-trapped with regret, hurt, and Valentine's Day letdowns. You expect more, they expect more; neither party is happy, and the romance disappears faster than the Flash on anabolic steroids.
Still, you can have a wonderful relationship with the love of your life; many of us simply don't know how.
So, if you're tired of the miscommunication, heartbreak, and empty gallons of ice cream and/or the crumpled bags of potato chips strewn across your living room, read on about how to have the best relationship after college that you can dream of.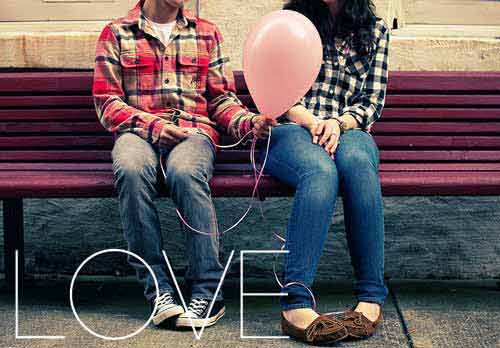 Photo Credit – Brandon Christopher Warren – Creative Commons
3 Difficult Pieces of Relationship Advice You Need to Hear
1. Want to Be Single
Let me explain.
A few years ago, I was single. Painfully single. I was falling in love with every cute stranger in the same line of Panda Express. You can imagine my incredulity when someone offered me this advice:
"As soon as you don't want a girlfriend, you're ready for one."
First of all, that's gotta be the worst Catch-22 in the history of mankind. What does that even mean? Well, with that logic, I'm always going to be single.
But once that marinated for a while, it finally sunk in; the constant desire to fill the void with a cute girl who liked me was a vacuum that wasn't going to stop, even if I did get a girlfriend. Only when we can find meaning in other things – things like God, family and friends, ourselves, our passions – can we really become someone who can have a truly healthy relationship.
Once you realize that marriage, kids, and financial security can never fully fulfill or satisfy you, you're already in a way better (and more realistic) place than a person still desperately trying to find Mr. or Mrs. Right.
2. Don't Settle
People! Settling is one of the most destructive diseases present in relationships as we know them.
Don't end up being with someone that just "makes you happy;" someone you can "live with." For that matter, don't be with someone you expect to make you happy all the time. Over time, they're simply not going to be able to, and you're going to bed left unsatisfied. Find someone you can't live without.
Warning: it's going to take guts not to settle. Not settling might mean being single for a while. Maybe a long while. But true happiness and fulfillment comes from waiting for the right person, being brave enough to say "no" to several potential candidates, because they're just not the one.
3. Finally: Put Yourself Out There!
The perfect guy/girl isn't going to just fall into your lap out of nowhere – most of the time, you have to work and find them.
A friend of mine recently opened a profile on a dating website. He was fairly reluctant – he was worried that online dating was "taboo," awkward, or just plain weird. I'm sure you have a similar friend (or maybe we're talking about you). I would encourage you to not be so reluctant to give online dating a shot – many couples have been happily married with a partner they met online. Try it out (but be careful though – we've all heard the horribly awkward blind-date stories)
I think the best piece of advice that I could give here is this: we're all in the same boat. Rarely are people a fountainhead of connections, friends, and an unlimited supply of potential mates. Everyone after college wonders the same thoughts: " Where can I find people? How can I get connected? Will I ever find true love?"
You can! And you will. Maybe it means going out on some dates with people you'd never expect to end up with. Maybe it means putting yourself out of your comfy zone of the same circle of friends and your coworkers, and meet new people. Who cares if it's awkward and uncomfortable?
We'd love to hear from you in the comments below:
What key, tough piece of relationship advice do you think people need to hear?