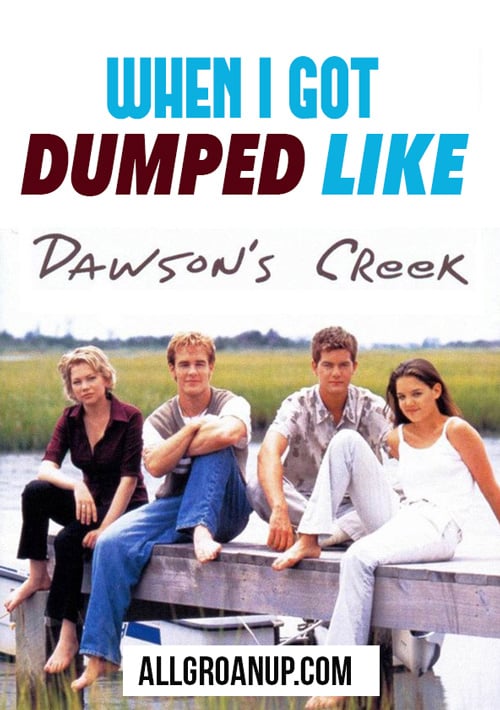 Oh man, did I get dumped so embarrassingly hard my senior year of college.
Leading up to the moment of getting dumped, there was…
18 hours of driving.
Torrential rain.
Mudslides.
I called 911 (true story)
Met  her parents (upon her request, which went really well).
Thinking this might be "The One"….
Then I got dumped like I was in a Dawson's Creek episode. 
This break-up story kicks off Question #1 of my new book 101 Questions You Need to Ask in Your Twenties (and Thirties). 
And I want to give you the first 10 questions from the book right now.
Download and read right away how I got dumped like Dawson's Creek.
No email to enter first. No strings attached. Just download and enjoy.
When an early reader of the book in the 101 Questions launch team read this break-up story, she asked me this:

I guess the break-up really does sound as bad as I think!
This break-up story led me to ask in question #1 of the book — "What's the best way to break up with…yourself."
Download the first 10 questions and see what I'm talking about. 
And remember, if you decide to buy 101 Questions, send me the confirmation so I can give you my entire Finding Your Signature Sauce course (that costs $149) for free. Only five days left for this offer.
Have your own crazy break-up story? Want to share your thoughts on the first 10 questions of the book?
We'd love to hear from you within the comments on this article at All Groan Up.
Thanks everyone!