In the movie "The Words" starring Bradley Cooper, he's in his twenties and his dream is to become an author. So he works long, painful hours late at night on his passion project, a book.
After years of writing and working, he submits the manuscript to agents and the rejection letters begin to trickle in. Some agents read it and think it's well done, but he still can't get anyone to take a chance on him (to say I could relate to this movie would be an understatement).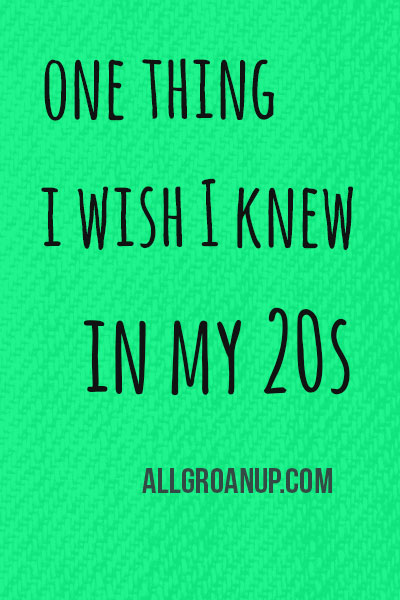 So one day, he ends up stumbling across a manuscript someone else wrote stuffed in an old briefcase. He then plays it off as his own writing and gets the book published, which becomes an international best-seller.
For the rest of the movie he's then plagued with anxiety and an overwhelming ache because people praise him for words that were never his.
He took the shortcut, and it nearly kills him and all his relationships because of it.
If Only I Knew Now… 
How many times in my twenties did I pray for that shortcut to magically appear. Not an unethical one, but just a clearer, quicker path to reach my dreams.
I mean, no one yearns for life to be incredibly hard. No one cries out to God "to be blessed" with incredibly difficult trials that will stretch and pull you until you feel like breaking.
No, for most my twenties I was crying out to God, "Can you throw me a freakin' bone here!"
But as I look back on my twenties, and especially the ten years it took me to see my new book come to life, I wish I could've realized this one thing:
The worst thing that could've happened to me in my twenties would've been if the road to get here was easier.
My skill set would be so anemic if my dreams would've worked out as seamlessly as I hoped.
Instead I was forced to work harder. To study longer. To strategize, hustle, struggle, and grow.
I wanted to write a book and have it become an instant hit. Instead, I had to write around 2,000 pages to find the real story I needed to tell within 200 pages.
I was forced to learn skills like blogging, social media, web programming, web design, networking, etc. If things would've worked out like I planned, then I wouldn't possess ninety percent of the skills I now use every day.
If you have to hike the long road up the mountain over and over again, your legs are going to be much stronger than if you took a helicopter to get to the top. And then what amazing intricacies and views would we have missed if we never had to struggle up the trail.
One-hit wonders only have one hit because they are smacked in the face by success, and have never built the strength it took to sustain it.
Praise God our twenties are hard. It's because of the struggle, not in spite of it, that we will find real success.
That sentence might sound crazy, but I promise it's the truth.
When the way you thought you should go is blocked, you have to learn to try new ways you didn't know existed.
Like Bradley Cooper's character in "The Words," the shortcut might end up being the longest, most painful path you could ever take.
I'd love to hear from you within the comments on this article: 
What's something you wish you knew earlier in your twenties?