Hi All Groan Up Fam,
First, a quick bit of EXCITING NEWS from me today — my debut book 101 Secrets For Your Twenties is now in Target!!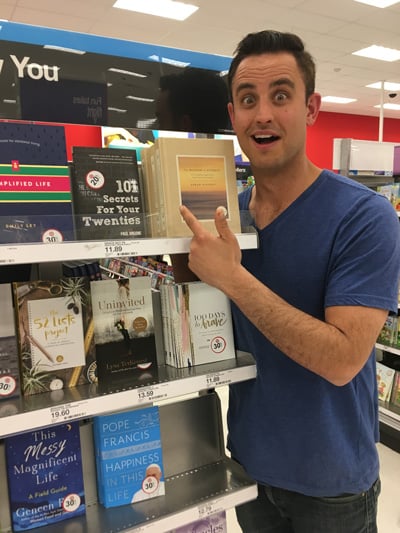 And it's selling cheaper there than Amazon.
Swing by the book section at Target and see if you can find it.
If you find it, tag me in a photo on Instagram, Facebook, or Twitter and/or snag a copy for yourself or a friend.
It's because of all of you who have supported this book since the beginning that the reach of 101 Secrets For Your Twenties keeps expanding! It's crazy unbelievable.
That's why I want to encourage you with this. 
If you don't know my story, I'd been writing, and failing, and editing, and re-writing, and working odd-jobs for eight years before I finally broke through with 101 Secrets For Your Twenties. 
I got rejected by every publisher around.
I had different "industry professionals" tell me it wasn't going to work.
I was a few weeks away before giving up on it all and walking away from my dream.
I was so close to quitting. 
And now 101 Secrets For Your Twenties has been translated in Thai, Russian, Vietnam, for India, and is now also selling in Target five years after its release. You just never know what can happen.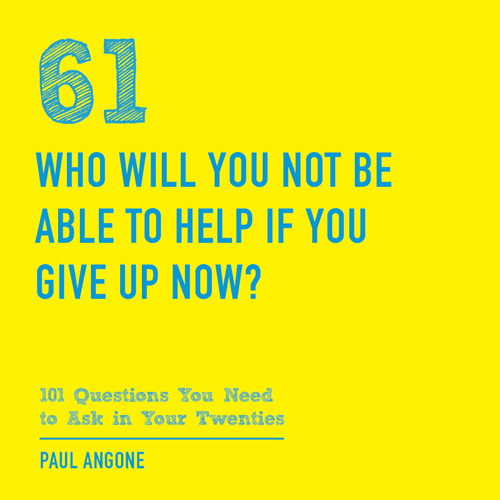 That's why I ask in my new book 101 Questions You Need To Ask in Your Twenties (and let's be honest, your thirties too): 
Who will you not be able to help if you give up now? 
You see, there's people out there right now who need your dream, and neither of you know it.
There's people who need your unique 'Signature Sauce", so you can't let yours slowly burn on the bottom of the pan. 
And I can't wait to help you move forward and keep encouraging you on this journey with my new book 101 Questions You Need to Ask in Your Twenties, which officially releases in less than two weeks on April 3rd.
There's nothing more important to making serious momentum in our lives than the questions we are asking.
Be on the look out for an email from me this Sunday on why I believe this new book is SO IMPORTANT and the amazing gifts, possibly worth up to $350, I want to give you if you purchase 101 Questions.
In the meantime, keep the hope.
I'm telling you right now, your moment is coming. I promise.
Keep doing the work.
Stay in the game.
You never know when that breakout and breakthrough is coming. 
More from me on Sunday!
Want to share a piece of your journey or your dream with us? We'd love to hear from you within the comments on this article at AllGroanUp.com so we can encourage you!