This week's Chalkboard Question is: "What's your favorite aspect of becoming All Groan Up?"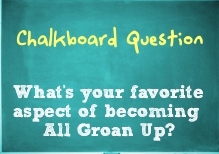 The comment of the week for last week's question on what TV character you wanted to be growing up goes to Jocelyn! The three of those characters combined together would've been a pretty kick-a combo. Definitely Prom Queen material.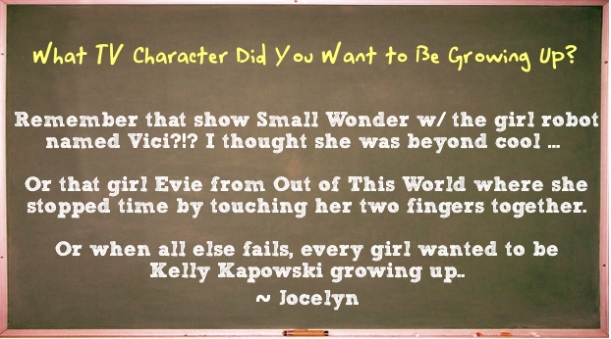 There's definitely some serious perks to growing up. No more curfew. No sharing your car with your two younger sisters. No homework assignment due tomorrow that you start at 10 pm the night before.
So you tell me in the comments below, what's your
favorite aspect of growing up? It's the Chalkboard
Question of the Week.