When the vivacious and entertaining Marcy the Matchmaker asks you to be a guest on her show to talk about growing up and getting married — you do it. Thus why I had the extreme privilege of sharing with Marcy the Matchmaker what I call The Three Keys to Forming a Kick-Ass Marriage (because honestly a lot of us need a kick in the you-know-what…)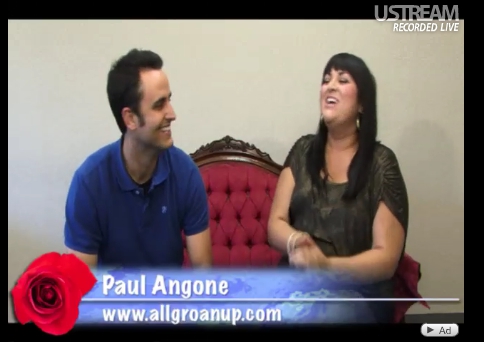 To give you a little taste on what Marcy and I discuss, here's the Three Keys to a Kick-Ass Marriage.
1. Stop Obsessing about Finding the Right Person. Instead Worry About Becoming the Right Person for Someone Else.

Like attracts Like. So are you becoming someone worth liking?
2. Stop Traveling with so Many Freaking Bags!

We grow up packing bags with our insecurities, fears, bad relationships, problems with our parents — you name it. Then we carry all these bags into our relationship and wonder why everything is so exhausting.
I think many of enter into marriage believing that it's going to help solve our problems. When instead marriage is great at unpacking the bags to reveal how many problems you have been carrying around.
Newly married in a small apartment. There's not much room for all the bags filled with your crap. Start ditching them now.
3. What Will you Create Together?

Marriage isn't the end answer. It's the beginning question. What will you create?
_________

Do you have a key to a kick-ass marriage or dating relationship? Let's hear your thoughts.

WATCH MY APPEARANCE ON MARCY THE MATCHMAKER BELOW
(I show up around minute 2:00)