Alone. It's your cup of choice. Later, others will be involved. Much later. When there is something to see. When the ambers start glowing.
But not now.
Alone. You create a conversation. To make the intangible, tangible. It's your life. Word after word after word. Hoping something catches fire. Match after match — lit, but not lighting.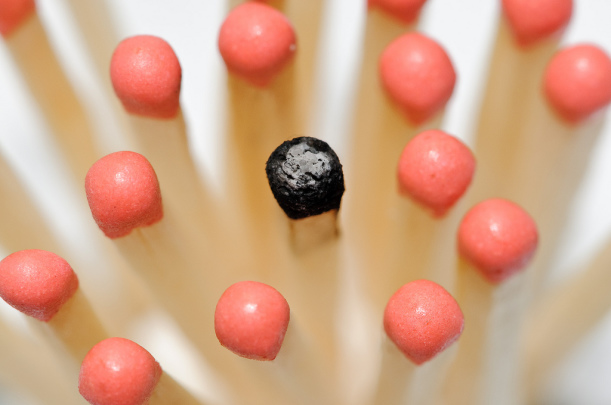 Photo credit: Andrew Stawarz (Creative Commons)
You have to ask questions that no one will ask. You have to see what no else sees. You have to risk comfort, to define uncomfortable.
You have to skin your knees. Even when everyone is standing tall. You have to get on your tippy-toes, while everyone's taking cover. You have to go there, not even knowing where there is.
You have to write and write and write. Only to delete and delete and delete.
—
To read the rest of this post, venture over to Goins, Writer where I had the honor of guest-posting today.
To check out a chapter of my book that helped burn my fingers time and time again, download a chapter titled Top Ramen Dreamer.