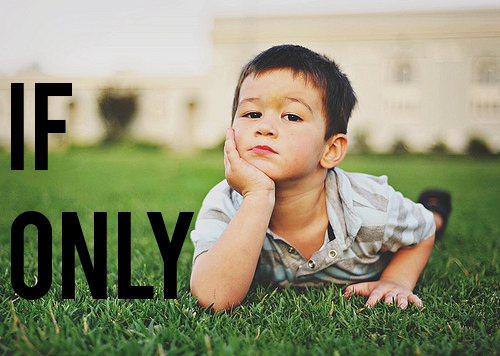 Picture by the very talented mother of five, Amanda Tipton
If Only…
I had more money.
More connections.
More charisma.
More experience.
More pull.
More sway.
A better degree.
A job I loved.
A smaller nose.
A boss who understood.
15 less pounds.
Their parents.
Their skill.
Their life.
If Only…
THEN I would make things happen.
THEN doors would open.
THEN I'd take risks.
THEN I'd Dream dreams.
THEN I'd start really living.
THEN…
If Only…
But.
Maybe it's not the lack of money, experience, looks, charisma that's holding us back.
Nope.
The only thing keeping us from NOW instead of waiting for the THEN is…
If Only…
If Only We'd Stop With "If Only"