There's a certain crispness to 2013 isn't there? The smell and feel of this fresh, new year is like pulling warm clothes out of the dryer.
And for all the new Groan Ups who have joined us here recently, welcome! I hope this year All Groan Up can encourage, challenge, inspire, and provide you with ample amounts of guffaws and insights as we learn together how to rock our 20's.
As we nestle into 2013 and make it our own (2013 looks great on you, by the way) there's going to be a couple BIG announcements coming here soon to All Groan Up, and well, let's get right to the first big announcement!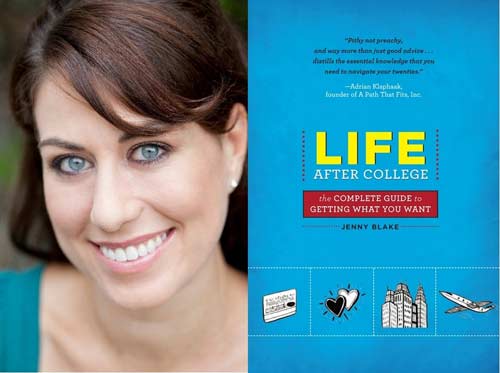 I will be a monthly contributor to the amazing website Life After College founded by author/speaker extraordinaire Jenny Blake!
Jenny and Life After College are the real deal and it's an honor to join the LAC community along with fellow contributor Melissa Anzman of Loosen Your White Collar.
Please head on over to Life After College, check out my intro about what I miss most about being a kid and what mistake I made in my 20's that I regret the most, and even watch a video from yours truly about rocking life after college.
And don't worry I'll still be kicking it large (do people say this?) here at All Groan Up. Once to twice a month I'll just be linking over to my article at Life After College. Easy, breezy! (sorry it's late and I'm coming down from a caffeine high).
AND coming soon, oh very soon, another BIG announcement.