The Chalkboard of Question of the Week is…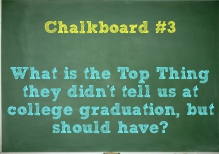 Respond to the question via comments below and share on Facebook by pressing the "Like Button" above. Want a little prompt to the question? Then read my Top Five Things We Should've Heard at College Graduation.
And the Chalkboard Comment of the Week for last week's question "If My 20's Were a Movie…" comes from Emily! She wrote "cinematic pinache," encapsulated the paradox of our 20's amazingly well, and found $20 at the end! I see a movie deal by June.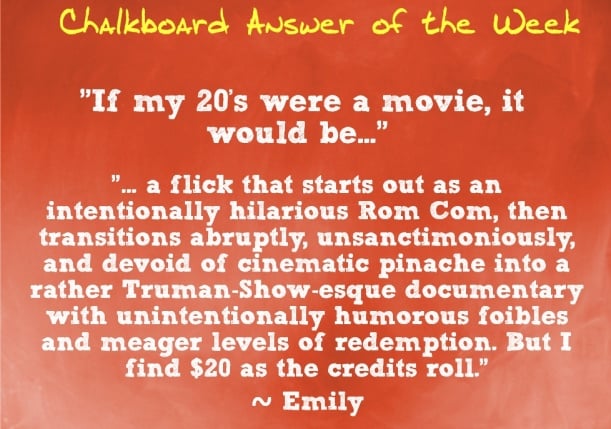 Can't wait to see all the Groan Up wisdom for these college grads…