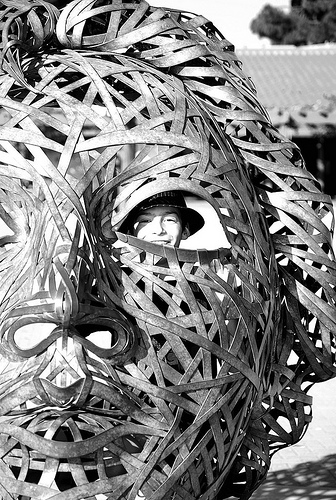 Picture via the talented Amanda Tipton – Creative Commons
I was in a Grand Opening in 8th grade.
Sort of.
8th grade was my Acne Grand Opening. I burst onto the zit-scene with a pimple on the tip of my nose the size of Cuba. It was so big that rumors spread throughout my school that I had a tumor. Which of course I didn't deny, because while you can make fun of the kid with a giant pimple, the kid with the tumor is off-limits. So I lucked out.
Sort of.
As I entered into high school, acne remained my constant companion. The only difference between middle school and high school was that I now had two thousand people to make fun of me for it.  And the tumor thing had run its course.
Acceptance is a weird concept when you hope no one looks you in the face. It's hard to make friends when a good day is making it through unnoticed. Insecurity is a double edge sword: I desperately wanted to be noticed … while staying completely invisible. I can still hear my desperate self now, screaming out to God to remove my teenage leprosy. Year after year after year.
To read the rest, please check out The People of the Second Chance where I have the honor of guest posting today. Thank.