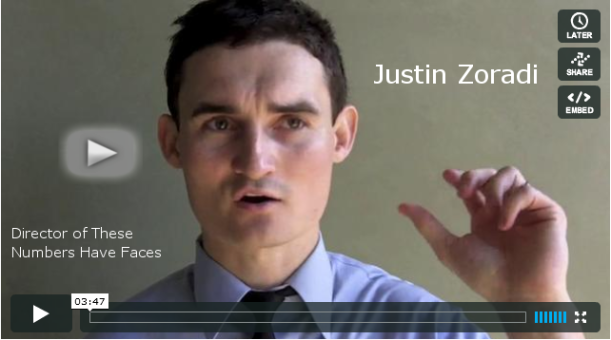 Twentysomethings who start thriving non-profits are a very select group and Justin Zoradi of These Numbers Have Faces is no exception.
In Part One of my interview with Justin, learn the story behind These Numbers Have Faces and how a twentysomething with no business background could start something so big by being so faithful in the small.
In Part Two hear how combining your top strengths with what your passionate about is a sweet recipe to twentysomething success – sweeter than your Aunt's peanut butter fudge.
These interviews possess some absolute gems on how to truly be successful in our 20's and what it means to authentically live by faith. Coming from a guy who's done it, I think it would be wise for all of us to listen.
Part One with Justin Zoradi, Director of These Numbers Have Faces
Part Two With Justin Zoradi: Strengths and the Small Yes