The Chalkboard Question of the Week  is…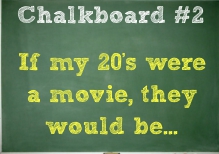 Respond to the question via comments below and share on Facebook by pressing the "Like Button" above. Best answer will be voted on Sunday night, March 20th by the All Groan Up viewing public. Want to be in on the vote? Then join the All Groan Up Facebook Page. The winning answer will be  featured on the All Groan Up Homepage Monday, March 21st. Let the race begin!
Chosen by the All Groan Up voting public in a closer race than Bush Vs Gore, last week's Chalkboard Question winner for "I'll feel like a real adult when…" comes from Kate with…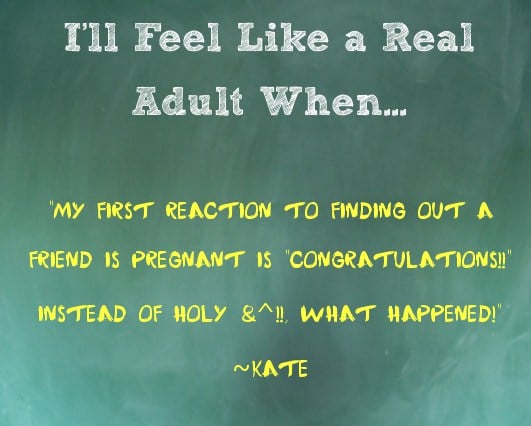 In a very close and honorable second place came Julian's "I'll feel like a real adult when…the last of the ketchup bottle makes a fart noise and I don't laugh." Julian your parents would proud!
Thank you to everyone for their amazingly Groan Up answers. Can't wait to see who wins this weeks…