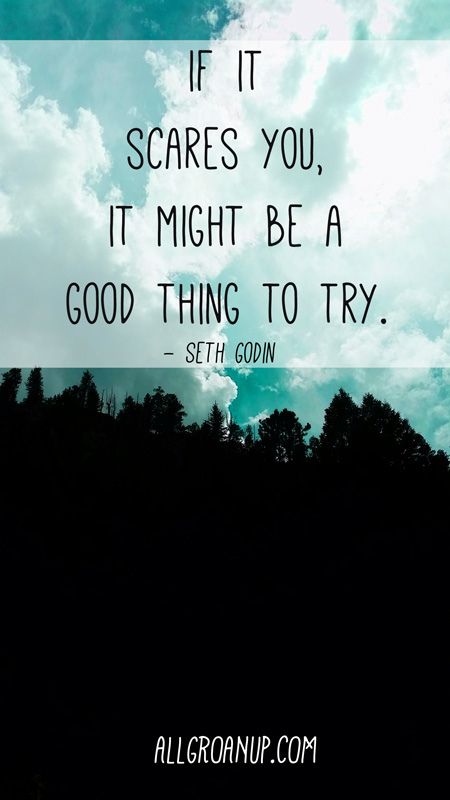 The dark, mountain sky enveloped me.
Just ten minutes before I was asleep. Now I was miles away from my bed, alone in a wide-open field, listening to the sounds of animals circling me.
How in the world did I end up here?
A loud snort. A scratch of the earth. Pitch black sky so thick and dark I could eat it with a spoon. I couldn't see the animals, but as the noises grew louder I knew they were beginning to run right at me!
I stood motionless as what felt like 2,000 pound ghosts ran past, one after another, the force of their bodies passing by, hitting me with gusts of wind like a train.
You see, I was working at Deer Valley Ranch as a wrangler in the Rocky Mountains of Colorado.
I probably should've been working at a prestigious internship in a prestigious office. I probably should've been clawing my way up some career ladder with broken rungs.
Instead, I was almost getting stampeded by horses who had busted out of the corral in the dead of night.
And I was loving every second of it.
Plus I realize now that I was gaining more life skills than I ever could've imagined or planned that I'm still benefiting from today.
That's why I believe working at least one "adventure job" in college, in your twenties, or whenever you can make it work, is the smartest, most valuable, most strategic job you could ever work.
Why Everyone Needs to Work at Least One Adventure Job
Adventure Job — my definition: "A job completely off your "career path" and completely out of your comfort zone that challenges you and hones in you life skills, character, and work ethic that will benefit you in any later career you might work.
I think we become so obsessed with getting on the "right" career path that we miss exploring and taking risks that will help us figure out what the right career path even is.
Too often we sacrifice what will actually transform our lives for what we think looks good on paper.
Yet, I think working an adventure job is actually the most strategic job you can work to benefit your long-term career growth.
Adventure Job? I Can't Do That!
Before I get to more reasons why I think all of us should at least work one adventure job in our lives, let me start first with all the people thinking right now —
An adventure job sounds nice, Paul. But there's a better chance of icebergs forming in Death Valley than me being able to pull off working an adventure job right now."
I get it.
Life becomes increasingly complex with every added year. Add a spouse. Kids. Student loans. A house. A car payment. And soon you feel like you have about as much flexibility as a block of wood.
Yet, that doesn't mean an adventure job is an impossibility. I've had multiple married friends recently quit their jobs to go teach English in a foreign country.
Or you don't have to do an adventure job as your full-time gig. Maybe it's more of a volunteer opportunity on the side.
Or maybe your "adventure" job isn't in the actual wilderness, but in a career field that feels way outside of your comfort zone.
One way or another, if you're feeling stuck in your career, an adventure job might be the best thing to get you un-wedged.
3 Reasons You Should Work or Volunteer in an Adventure Job
1. Building "Identity Capital"
I recently had the chance to speak at a conference before Dr. Meg Jay, author of the Defining Decade and speaker of this famed Ted Talk. As she spoke, she told a story of working at Outward Bound, a wilderness, backpacking, leadership program in Colorado.
Here's an experienced and well-known psychologist with two Ph.D's, who like myself, is still telling stories about her adventure job and the life lessons it taught her.
Dr. Meg Jay talked about one of the most important pieces of being successful and intentional in your twenties is working jobs that instill in you "identity capital".
Basically — is the job you're working helping build and construct your identity in a positive way? Or is it subtracting from it.
Or as the director of Backdoorjobs.com Michael Landes describes on his site: "Does the opportunity have heart?"
If a job opportunity doesn't have heart, then maybe you shouldn't invest yours in it. (click to tweet that)
2. Real Leadership/Grit/Humility/Perseverance Experience
Nothing will teach you more about leadership than working a job where lives are literally hanging in the balance of your decisions.
When I was working as a wrangler there were numerous instances where split decisions needed to be made. In the middle of the wilderness. With a handful of people on horseback depending on me to make the right decisions.
In an adventure job, leadership is not a theory. It's something lives depend on.
Hard work isn't a metaphor, it's the daily norm.
When you're literally up to your knees in a corral full of horse manure (after numerous rain storms!) it gives you a different perspective on how to truly work through the "crap" of any job.
3. The Best Career Stories!
Let's say in your next "real official job" interview, they asked you the standard — "Can you tell us of an instance where you had to overcome a challenge or tough circumstance on the job?"
Now what if your answer was something like this below: (this is an actual story from my time at the ranch)
"One time I was leading a group of people up a narrow mountain path on horseback about 1,000 feet from the ground, when my horse got spooked and tried to quickly turn around. This unfortunately put his feet over the edge of the cliff and I could feel us beginning to go over the edge.

So in a split-second reaction I dove off the horse towards the mountain, and pulled the reigns with me, smashing me down on the ground with the horse swinging his body towards me and almost landing right on top of me.

My heart was beating like crazy because, you know, I almost went off a cliff. Yet we had two hours and many miles left on the trail to get to our destination. I could tell the guests who had just seen what happened were petrified, and frankly so was I. Yet, I had to simply jump back on my horse and keep leading the ride with confidence because I knew that if I let my fear take over we all were in big trouble."
I think a story like that might make a bigger impression than telling a story about the time you got coffee for your whole office at Starbucks and they messed up the order.
Why Not Have a Career Adventure?
The first step to exploring is getting lost.
Getting lost and exploring are pretty much the same thing. The biggest difference is explorers get lost on purpose with purpose.
Maybe it's time for some intentional lostness?
Maybe it's time to get off the standard career path and start constructing your own?
Maybe it's time for a career adventure?
Have you ever worked an "adventure job?" I'd love to hear about your experience within the comments in this article.