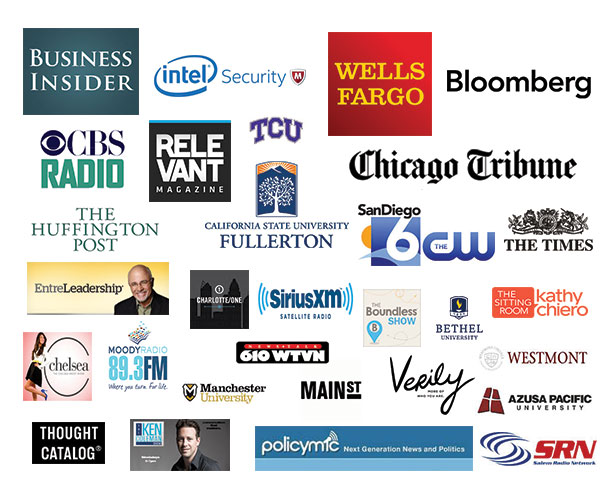 "Like advice from a wiser, funnier, older brother…Paul Angone's been there, done that, and wants to save you some pain and trouble." – Seth Godin, NY Times Best-Selling Author
"Paul is so passionate about the millennial generation and it comes through in his speaking and when engaging 1:1 with people…Everyone left better off from hearing Paul share his deep knowledge, compelling stories and actionable insights. We look forward to future engagements with Paul."– Regan Ogner, Senior Director at Intel Security 
I'm a best-selling author of two books, a national speaker, media got-to, and am one of the leading experts in the nation on the Millennial Generation. AllGroanUp.com is a top Millennial resource, receiving millions of views from 190 countries.
Bringing 10+ years of writing, speaking, and research, especially through my master's degree in Organizational Leadership, I have an unique understanding of the Millennial mindset and motivators, and have been able to engage and resonate with this generation like very few can.
Here are the three main categories I specialize in: 
1. If you're a business, politician, school, media company, church, or non-profit looking to engage, retain, motivate, develop and impact Millennials in a meaningful, mutually benefiting way, I can help.
2. If you're looking to reach Millennials for advertising, brand-building, or research purposes, then check out the different packages available for partnering with me to advertise here at All Groan Up. Millennial influencer and content marketing campaigns are a powerful way to authentically connect with Millennials. Download my advertising kit here. (All packages are customized to exactly fit your needs and goals)
3. Do you feel stuck in your life and want more intentional coaching from me? Then check out my new online course: "Finding Your Signature Sauce." 
Drop a quick message in the contact form below and let's start talking.