All Groan Up featured on Syndicated Radio Show
Posted on September 12th, 2012
Yesterday, All Groan Up was featured on syndicated talk radio.
Out of the blue, I started getting tons of website traffic from The Bert Show.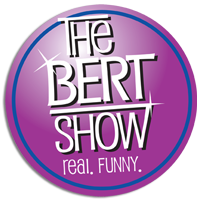 What the heck is The Bert Show?
Well apparently it's a syndicated talk radio morning show that runs in Atlanta, Nashville, Brunswick, and Indy.
They found my article 21 Secrets for your 20′s and did a 9 minute radio special yesterday on their show, where they read some of the "secrets" to one of their 23 year old producers to see if they could stand the test. It's pretty funny stuff.
Granted, they never mention All Groan Up or me in the actual radio spot, but hey, at least they linked to me on their site, right?
Listen to the segment at the bottom of this link  (The Bert Show – 21 Secrets) and see if 21 Secrets for your 20′s stands the test of four radio talk show hosts and one 23 year old producer.
And if you haven't yet snagged your 21 Secrets for your 20′s free eBook, sign up below. It's visual. It's wise. It's wonderful.
And remember, you're awesome.